Kamehameha The Great Crossword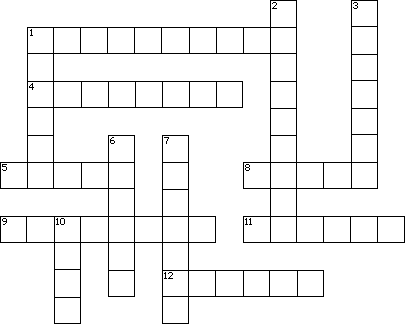 Across
1. His name means "The Lonely One."
4. Kamehameha the Great unified the ___________ Islands.
5. Kamehameha I's childhood name. It means "hard-shelled crab."
8. Englishman Isaac _________ later became a trusted advisor to Kamehameha I.
9. Kamehameha V, who was the ____________ of Kamehameha I, established King Kamehameha Day in 1871.
11. At the Battle of _________, O'ahu warriors were driven over the pali (cliff).
12. A Hawaiian priest.
Down
1. Kamehameha I was born in ____________, on the island of Hawaii.
2. Kamehameha I's favorite wife.
3. On the Hawaiian flag, the stripes represent the 8 main __________.
6. The Law of the Splintered __________ protected the weak from the strong.
7. The name of the star, meaning "little blood," that appeared in the sky when Kamehameha was born.
10. A Hawaiian chief.
Hint: Most of the answers to the crossword can be found in the Turtle Talk article, Kamehameha, The Lonely One.
---
©2001 Tammy Yee. All rights reserved.