If you're ready for your 'Opihi Origami instructions,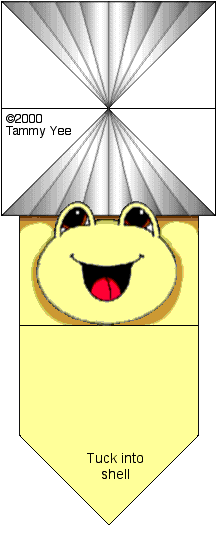 Copyright ©2000 Tammy Yee
Images and content may not be reproduced, altered, redistributed or posted on another web site without the author's written consent.
Iki is a character from "Iki, The Littlest 'Opihi," a picture book by Tammy Yee.
Copyright ©1998 Island Heritage. No portion of "Iki, The Littlest 'Opihi" may be reproduced without prior written permission from Island Heritage Publishing.
---
'Opihi Origami Instructions / To The Top

Color An 'Opihi / Opihi Maze / To Learn More About 'Opihi
Menu:

The Keiki Page / Coloring / Javascript Games / Origami / Puzzles To Print / Turtle Talk / Keiki Links / Hawaii Schools / Home