Written and Illustrated by Tammy Yee
Island Heritage, 1998
---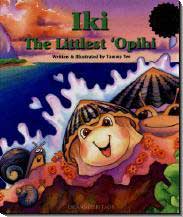 Little Iki lives in the rough surge zone of Hawai'i's rocky shore. Like the other 'opihi, Iki must learn to cling tightly to the rocks, or risk being swept away by the waves. But Iki wants to see the world. Will this tiny limpet settle down and learn to "stick to it?"

ISBN No. 0-89610-019-7

32 Pages




Iki was inspired by the author's son, who was three years old when the story was written. Willful, determined, and at times, clingy, he reminded her of a little 'opihi.
---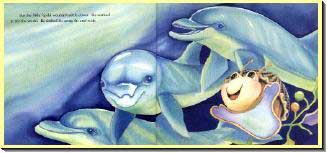 But the little 'opihi wouldn't settle down. He wanted to see the world. Iki drifted far away, far and wide.
-Excerpt from "Iki, The Littlest 'Opihi"
---
Review~
"Author Tammy Yee is a talented storyteller...Yee's paintings are professional, her nature scenes lovely."