Written by Ellie Crowe | Illustrated by Tammy Yee
Island Heritage, 2003
---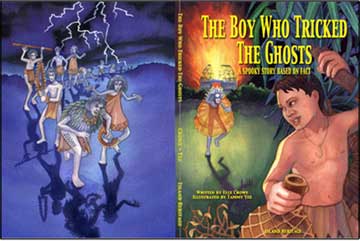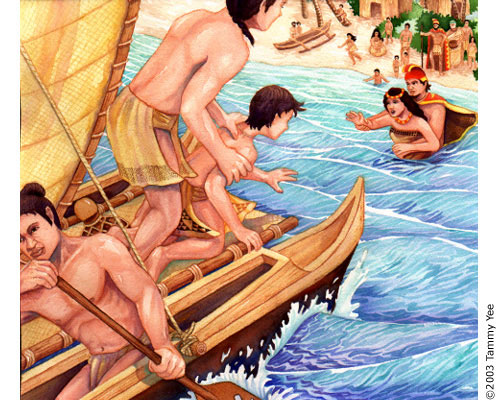 Ka'ulu, the young troublemaker, was in big trouble. His uncle, the king of Maui, banished him to the island of Lana'i. This was almost certainly a death sentence. Lana'i was a dreaded island, inhabited by man-eating ghosts and a feared sorceress. All Hawaiians feared Lana'i. They feared the place so much that no one lived there for 500 years.Ka'ulu was only a young boy. Could he manage to survive? Could he trick the ghosts? This tale is of Ka'ulu, a real-life Hawaiian hero.
Ellie Crowe is the award-winning writer of Exploring Lost Hawai'i, Duke's Olympic Feet, and Kamehemeha: The Boy Who Became a Warrior King.


Book Review~
Crowe and Yee are at the top of their form here, telling the tale of a Maui prince banished to Lanai, land of ghosts, and how he convinced them to haunt elsewhere. Yee ditches her cutesy style for more realism, while Crowe's narrative abilities continue to shine.
~Burl Burlingame, Honolulu Star Bulletin