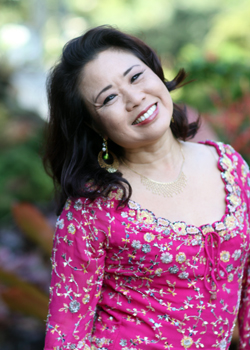 About the Author
Author and artist Tammy Yee grew up in Honolulu, Hawaii, where she explored tide pools, swam in streams, and wrote and illustrated spooky stories her teachers politely read. After she graduated from college she worked as a pediatric registered nurse. Having children rekindled her love for picture books, so in 1994 she exchanged her stethoscope for a paintbrush and she's been writing and illustrating ever since.
Tammy has worked on more than 24 books including The Tsunami Quilt (written by Anthony Fredericks, Sleeping Bear Press), Honor Awards winner for the 2008 Storytelling World Awards in the Stories for Pre-Adolescent Listeners category; A is for Aloha (written by Uilani Goldsberry, Sleeping Bear Press), selected by the Hawaii Center for the Book to represent the state at the 2006 National Book Festival; Lullaby Moon (written by Elaine Masters), winner of the 2003 Ka Palapala Po'okela Award for Excellence in Children's Books; and Baby Honu's Incredible Journey, an island children's classic which has sold more than 70,000 copies. She has also illustrated forensic assessment tools for the Hawaii Judiciary Children's Advocacy Center and educational material on the care of central lines in children, and is the Illustrator Coordinator for the Hawaii Chapter of the Society of Children's Book Writers and Illustrators.
In addition, Tammy has given numerous presentations in schools and libraries across Hawaii. She has presented at the 2000 Hawaii Island Writers Conference, the 2005 and 2014 Read To Me Conferences in Honolulu, the 2005 and 2006 SCBWI-Hawaii Annual Conferences and the 2007 Honolulu Writer's Conference. Her paintings are on display at the Mazza Museum in Findlay, Ohio.
Tammy lives in Windward Oahu with her family, three birds, two upside-down jellyfish and a guinea pig named Twinkie.
View her portfolio at http://www.tammyyee.com/portfolio/index.html.
School Visits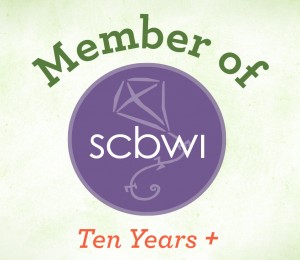 ---
Copyright �2007 by Tammy Yee, all rights reserved.
Images may not be reproduced without prior written consent from Tammy Yee.

To The Top

Home Page / THE KEIKI PAGE / Keiki Art Gallery / About The Author / Art / Booklist / Events / Free Backgrounds / Greeting Cards / Ordering / Origami / Privacy Statement / Story Time In Hawaii / Web Design 101 / Writer's Resources / email