Written by Uilani Goldsberry, Illustrated by Tammy Yee
Sleeping Bear Press, 2005

2006 Hawaii Center for the Book selection to represent Hawai'i at the National Book Festival in Washington, D.C.!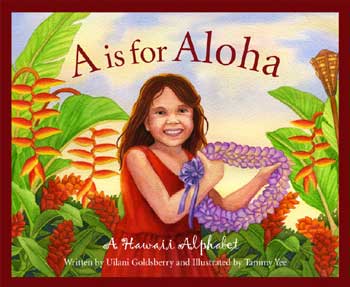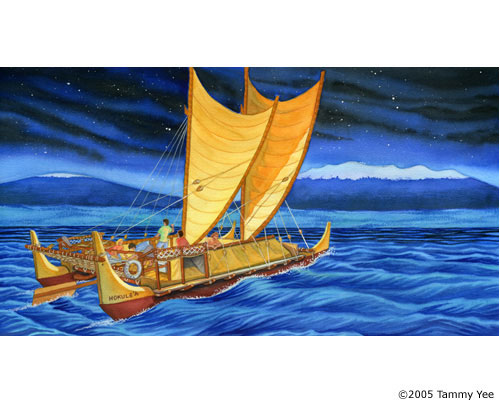 A is for Aloha
Written by Uilani Goldsberry
Illustrated by Tammy Yee
Sleeping Bear Press
Completing Sleeping Bear Press's acclaimed Discover America State by State series is A is for Aloha: A Hawaii Alphabet. The landscape of Hawaii is as exotic as its history and people. Written and illustrated by native Hawaiian U'ilani Goldsberry and Tammy Yee, A is for Aloha is a lovingly created introduction to one of the most-visited places on Earth.
From the meaning of the word aloha to the plight of the state bird author U'ilani Goldsberry answers questions that most Malihinis have about this lush multi-island paradise.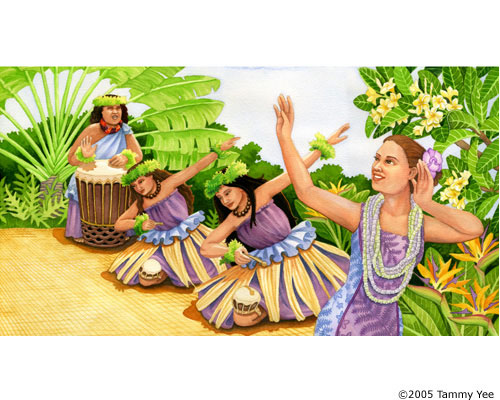 Book Review~
"(Sleeping Bear's) niche is alphabet books that not only teach letters, but facts, culture and history about each of the 50 states. Their Hawaii effort draws on the talents of master storyteller Goldsberry and fantastic illustrator Yee and is a gold mine of cleverly presented data about the 50th state. Each letter also uses the mnemonic of a sing-song couplet poem to remember the lesson. Clever package, well-presented."

~Burl Burlingame, Honolulu Star Bulletin