---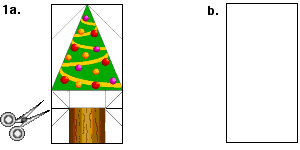 1a. Cut out image along outer solid lines.
b. Turn over so that printed side is facing down.
---
2a. Fold corners down along diagonal lines labeled "A".
b. Fold down on diagonal lines labeled "B" as shown.
c. Fold tree trunk up along line "C",
d. Then down along "D".
---

3a. Fold along vertical line "E".
b. Unfold and carefully form a "tent" along the diagonal lines as shown.
c. Repeat on the other side, folding along vertical line "F",
d. And folding a "tent" to form the tree trunk.
---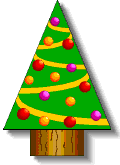 Your Christmas Tree is pau (finished)! Merry Christmas!


Copyright ©2001 Tammy Yee. All rights reserved.
No portion of this website may be reproduced without the prior written consent of the author.
---


You can check out our latest 650-195 exam kit and 000-978 Certification dumps written by our certified teams to help you pass. You can also purchase testking 350-040 certification dumps, audio exam of 70-511 and testking PMI training practice test guide.

Print Christmas Tree Origami / To The Top
Menu:

The Keiki Page / Coloring / Javascript Games / Origami / Puzzles To Print / Turtle Talk / Keiki Links / Hawaii Schools / Home