---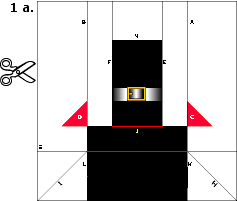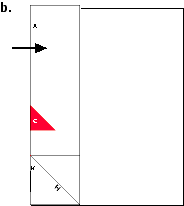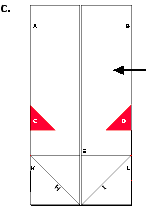 1a. Cut out image along outer solid lines.
b. Turn your origami over, with the printed side facing down. Fold toward center along line A.
c. Repeat fold along line B.
---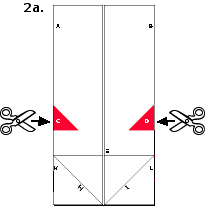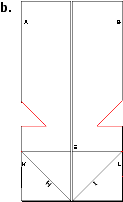 2a. Cut out red triangles marked C and D.
b. Your origami, with the triangles cut out, should appear as shown.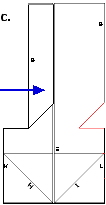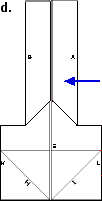 c. Fold along line E as shown.
d. Fold along line F as shown.
---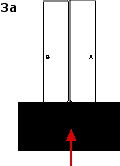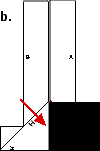 3a. Fold up along G.
b. Fold diagonally on H.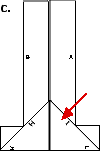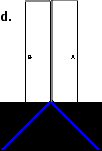 c. Fold diagonally on I.
d. Unfold H and I. Your origami should appear as shown, with diagonal creases marked in blue.
---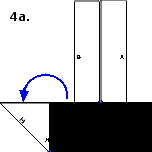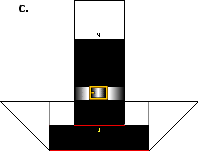 4a. "Pull out" corner of hat brim and fold along line H as shown.
b. Repeat on other side, pulling out and folding along line I as shown.
c. Turn your origami over. It should appear as shown.
---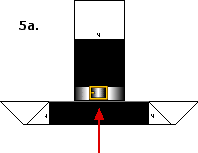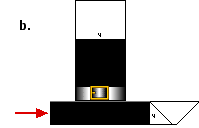 5a. Fold up along line J.
b. Fold back along L.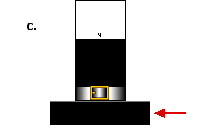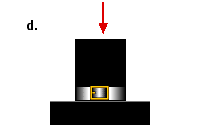 c. Fold back along K.
d. Fold back along M.
You can paste your Pilgrim's hat onto a smiling face, make a Thanksgiving card, or paste it onto a paper ring to create napkin rings for your holiday table. Happy Thanksgiving!
Copyright ©2001 Tammy Yee. All rights reserved.
No portion of this website may be reproduced without the prior written consent of the author.
---
Print Pilgrim Origami / Make an Origami Turkey / To The Top
Menu:

The Keiki Page / Coloring / Javascript Games / Origami / Puzzles To Print / Turtle Talk / Keiki Links / Hawaii Schools / Home